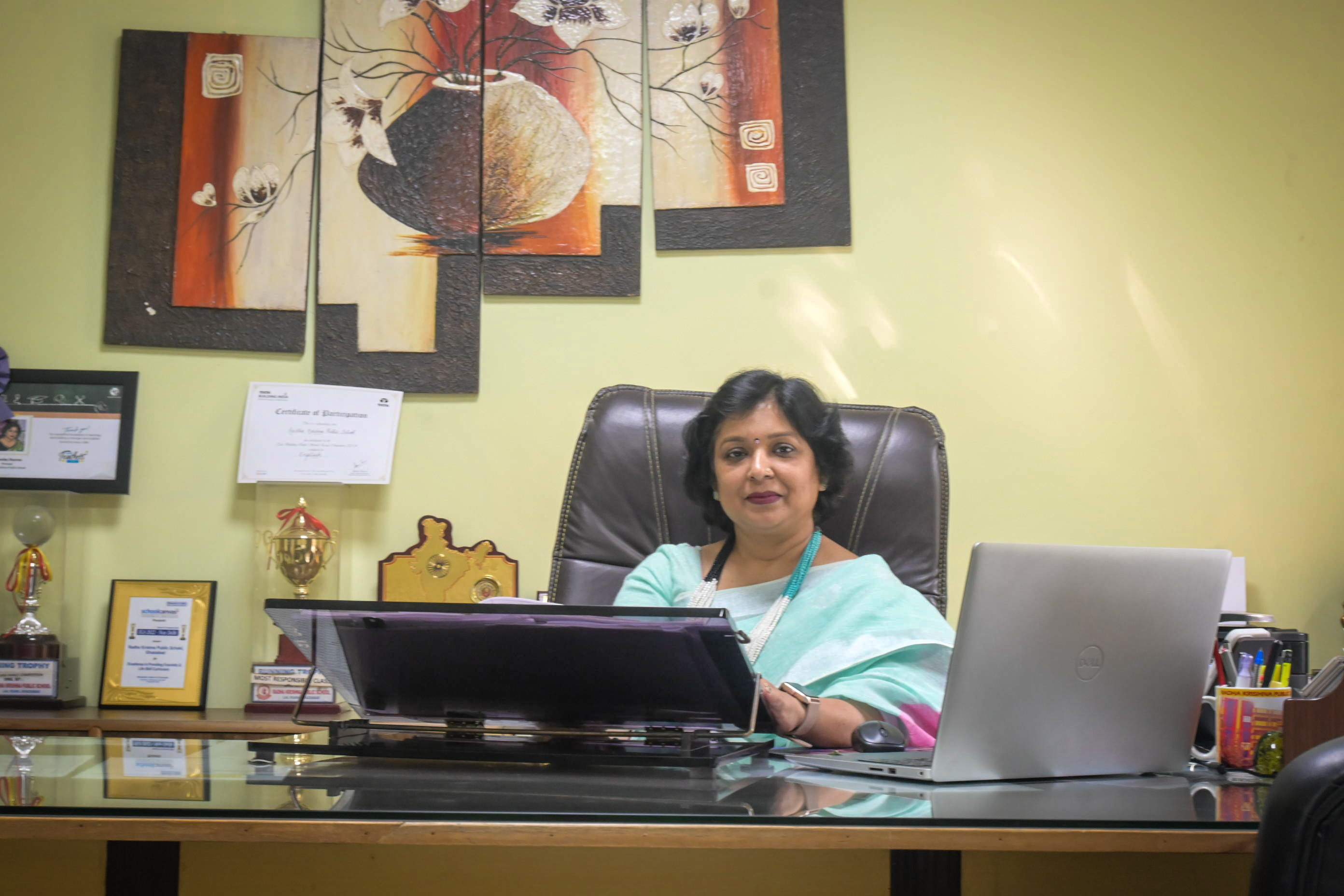 From Principal's Desk
At Radha Krishna Public School, our approach to learning is child centric, encouraging activity-based learning and inculcating a scientific temper and a spirit of free enquiry. Children these days are much more sensitive; they possess very high self-esteem and believe in independent thinking. Therefore, we ensure that the approach to motivating and getting the best out of the children is based on the positive reinforcement of good work and good behavior. Our educational philosophy is centered on praise, encouragement, enthusiasm, and affection, rather than criticism, fear, and punishment.
The school is also devoted to prepare our students for life, groom them to face the challenges of tomorrow, and encourage them to be socially relevant. We encourage each child to develop in their special field of interest so as to best showcase their particular type of talent. We constantly endeavor to always live up to this ideology and inculcate this into everything we do, with the aim that we will be able to ensure that the children grow to their full potential, while constantly being groomed to pass out as men and women competent to bear responsibility in all walks of life. We hone the academic skills, fine-tune the aesthetic senses and work towards building a Holistic culture that values the individuality of each pupil, helping them realize their innate potential. Children are encouraged to explore and revel in the joy of learning. Rote learning is discouraged and Research Based learning is the norm, where each pupil is guided through an individualized work plan in consonance with his/her potential, thereby providing a complete learning experience. by. Join us to experience the radiance of an all-round excellence.
Dear all
Heartiest greetings to everyone on the auspicious occasion of Navratri💐💐 May the spirit of pious Navratri bring all immense strength to overcome all obstacles in life.
Wish you all tons of happiness,joy,peace,good health, wealth and success.
Have glorious Navratri🌹🌹 "Crops 🌾🌾have been harvested and loaded on the wheels. Let's welcome prosperity with fun and zeal" 🥳🥳🥳🥳 Wishing you festival of harvest with love and joy.😊
May God bless you with the best in every sphere of life.
Happy Baisakhi!🌾🌾
Warm regards
Monika Sharma