From Chairman
From the core of my heart would like to seek your kind attention towards Radha Krishna Public School , Lal Kuan that I rightly acclaim it's an house of knowledge , molding personality , sighting & displaying unique concealed talent and additionally kingdom of teaching competency for students & staff members for attaining substantial holistic developments in all the spheres of true education.
We are blessed with teachers who are educational leaders in different areas of the curriculum. They are student-focused and continuously work on developing a learning environment where each child has the opportunity to think, to learn, to seek answers, to be creative, and to grow into a well-rounded, independent, respectful citizen who will strive to achieve their personal best by setting high goals for themselves and reaching for their dreams.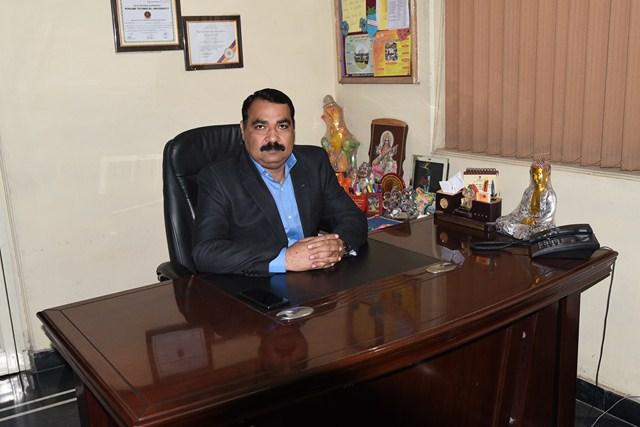 I firmly believe in KARAMA not in PHALA hence we collectively trying to give the best for the society. I have a dream and my dreams are going fulfil one day when the products from this institution groom the nation, become the true citizens and honing the capability. In our educational practice I place high stress on learning moral values students should absorb I strongly believe in creativity, innovation, accepting challenges and building personality so that I come up with a nautical activities to help our kids to hone their hidden talents and I assert passionately that every kid in our school is unique product.
Dear friends four things are very necessary to make every man great, every institution great and every nation great. They are...
Confidence of the powers of goodness.
Absence of jealousy.
Helping others
Discipline.
I take this opportunity to promise all the parents to give more and more facilities, better faculty and more immunities in our every attempt.
Thank You All JAI HIND
---